Good afternoon all and happy Friday! Looking like some great weather for tomorrow's softball tournament so hope everyone can make it to support the team.
Our first game is at 11am, playing the winner of the Theology VS Orphans game. Please see tournament schedule below for bracket and game schedule for how the tourney will advance….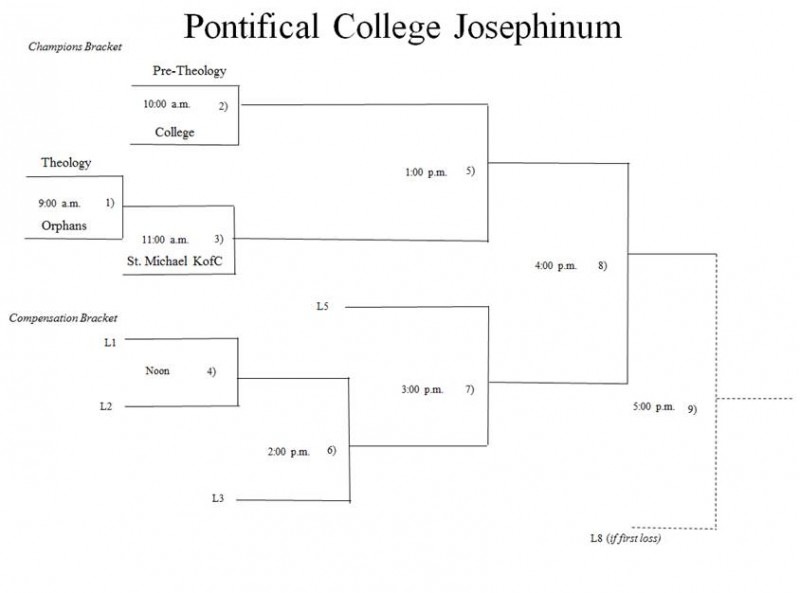 I'm checking on lunch but usually around noon in the cafeteria and the hog roast dinner will start around 6pm upon completion of the Championship game. Feel free to bring a cooler stocked with your favorite beverage, a side dish, or dessert to share at dinner.
Looking forward to seeing everyone tomorrow!
Michael Pivarnik
Strategic Account Manager
Raymond Storage Concepts, Inc.
4333 Directors Boulevard
Groveport, Ohio 43125
Tel: (614) 275-3494
Mob: (614) 301-5896
email: <>
www.raymondsci.com<www.raymondsci.com>
[Raymond_Storage_Concepts 175×51]<www.raymondsci.com/>