This scholarship will be awarded to a St. Michael School eighth grade student or students who will be attending one of the Columbus area Catholic High Schools starting in the 2021-2022 school year. The applicant must be a current 8th grade student at St. Michael the Archangel Catholic School, and must be the son or daughter of an active member of a Knights of Columbus council.
The Council will award a total of $4,000.00 in scholarship money, to be paid in four annual installments directly to the Catholic High School ($1000.00 per year for four years). After the first year, scholarship winners must re-qualify to receive each the remaining annual payments in subsequent years by maintaining a minimum grade point average of 3.0 (4.0 scale, transcripts required) and demonstrating good character as a student, a citizen, and a Catholic.
The scholarship will be awarded based on the characteristics most displayed by the scholarship's namesake Chris Damo: Community Service, Catholic Spirituality, Patriotism, and Knights' Fraternity.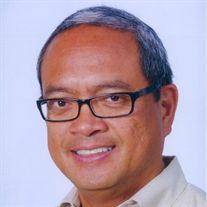 Chris Damo was committed to community service as displayed by his countless volunteer hours with the Special Olympics, Homeless Families Foundation, S.P.I.C.E, 40 Days for Life, Honor Flight, and Mid-Ohio Foodbank, just to name a few. He had a profound faith and proudly displayed his Catholic identity, but he also had a deep spirituality that was not on display, but was self-evident in the number of Eucharistic Adoration holy hours that he attended each week or when you would hear about him at daily Mass. Chris was born in the Philippines and his parents made huge sacrifices to bring the family to America. He displayed his patriotism everyday with his car license plate (THX VETS) and on national holidays, including arranging for flags to be placed on all veterans' graves in Resurrection Cemetery on Memorial Day. He truly loved this country. He was also very active in the Knights of Columbus, holding many committee chair positions, actively leading or contributing to numerous social and service events, and participating in the 4th degree honor guard at a multitude of funerals and other occasions.